Make your family's health a top priority and keep harmful insects away from them especially when they are at home. Always have the Mosquito Trap X readily available so that you and your family can get to enjoy relaxing inside your home without having to worry about mosquitos getting in the way.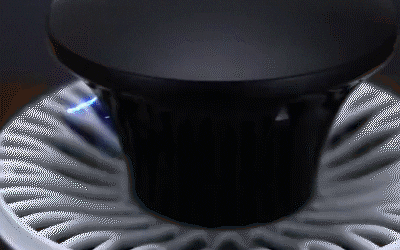 Better check out these amazing features that will make you want to own this fancy mosquito killer lamp now:
KEEPS MOSQUITO AWAY – Now you have a noise-free way of keeping the mosquito away when you take home the Mosquito Trap X.
A NICE HOME DÉCOR – Place them inside your living room space, your bedroom, your kid's playroom, or any parts of your home and you can be sure that it will blend well with the rest of your home furniture and home interior design.
RECHARGEABLE AND EASY TO USE – Use and reuse this product without having to buy any single-use battery as you can easily charge this product using any USB port that you have at home.
SAFE TO USE AT HOME – No need to worry about side effects as the mosquito trap X is safe to use inside your home and will not cause any adverse result to your family when in use.
PERFECT GIFT FOR FRIENDS AND FAMILY – If you are looking for a nice gift to give your friends or family who is celebrating a special event, this fancy home mosquito repellent lamp would be a great option!
There is no time to wait! Keep your family away from mosquitos by getting a mosquito killer lamp that will keep your family away from harm brought about by this deadly insect. Add them to your cart today!
★ How to Use the Mosquito Trap X:
Make sure that you charge the Mosquito Trap X using any USB Port. Ensure that it is fully charged when being used in order to avoid the device turning off while in the middle of usage.
Place the mosquito killer lamp on top of your working desk or side table or any area where it has a 360 surrounding open space.
Turn on the device by pressing the Power ON button.
A blue light will signal that the device is turned on and that it is already working on the background.
Keep the device turned on overnight or when your family is within the room to ensure that mosquitos are attracted to the Mosquito Trap X and will stay away from your family members.
After use, remove the bottom portion of the device and throw away the mosquito residue.
Product Details:
Material: Plastics
Color: Black, White (As shown)
Size:
L- 19.00 x 13.00 x 8.00 cm / 7.48 x 5.12 x 3.15 inches; (L x W x H)
S- 12 x 8.5 x 7.5cm (L x W x H)
Rated voltage: L- 5V;S- DC12V
Rated power: L- 5W;S- 7W
Use range:
20㎡- 50㎡(Large)
20㎡- 40㎡(Small)