Keep your family safe from disease and bacteria that may be carried by insects and rodents and living inside your home! Always ensure that your home is clean and free from pests that may be harmful to your family's health. Start using the Ultrasonic Pest Reject and put them on every part of your home!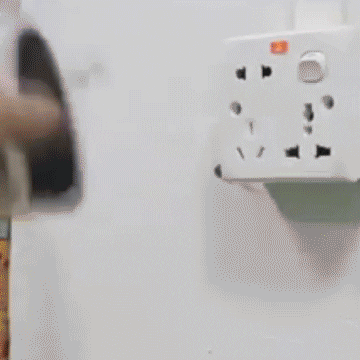 Handy and portable, you can conveniently use the Pest Reject on various areas of your house, keeping your area free from pesky vermin.
Check out these features that will make you want to own the Ultrasonic Pest Reject right this instant:
USES ULTRASONIC WAVE TECHNOLOGY – With this modern technology, the pest reject will help repel pests by using ultrasonic waves. Pests will feel discomfort once the wave hits their body making them run far from where the ultrasonic waves are.
SAFE TO USE AT HOME – You won't have to worry about using this pest reject at home as they do not contain any harmful chemicals that may be hazardous to your family's health.
ODORLESS AND FLAVORLESS – You can't even tell that the Ultrasonic Pest Reject is already turned on as you won't smell any foul odor or any types of flavor when the device is working on repelling rodents and insect inside your home.
EFFECTIVELY REPELS DIFFERENT TYPES OF PESTS – From grasshoppers, mouse, spiders, cockroaches, ants, bees, and so much more! You name it and the Ultrasonic Pest Reject will help you keep your home safe from these pests.
GREAT FOR DIFFERENT SPACES – It's not just for your home, you can also use them at the office, hospital, hotels, shop or any area where you would want to eliminate pests.
PERFECT GIFT FOR FRIENDS AND FAMILY – Now you won't need to look for a gift to give your family and friends during a housewarming party as this product will definitely be something that they can use.
What are you waiting for? Now you won't have to worry about pests running around your home! Click on the "Add to Cart" button now and use this Ultrasonic Pest Reject to keep your house neat and clean! Grab this device TODAY!
★ Installation Guidelines:
When installing the Ultrasonic Pest Reject, make sure that you place them 80-120 centimeters away from the floor.
Always avoid areas near carpets, curtains, or any fabric as it may hinder the sound waves from extending its range. Fabrics are known to absorb the ultrasonic and decrease the pest repelling effect.
Ensure that the room has a temperature ranging from 0-40°C to keep the device in prime shape.
How to Handle the Pest Reject:
Avoid cleaning the pest reject using a strong chemical solution or damp cloth. Use dry ad soft cloth with a neutral solution to clean it.
Make sure that you store the device in a safe place and prevent unnecessary pressure on the item.
Do not drop the device.
★ Special Note:
You may see mouse and vermin increase in volume than normal in the first couple of days of usage. Do not be alarmed as this only means that the device is working as it should be. It is pushing out the pest out from their living place due to the continuous ultrasonic wave.
Product Details:
Shell Material: ABS
Color: White
Size: 29mm x 87mm x 55mm
Power: 5-6W
Voltage: AC 90V~250V 50-60Hz
Frequency Ranges: 22-65KHz
Specification: EU Version, US Version
Effective Coverage Area: 80~120 square meters