There are many ways that you can keep away pests and mulch – from trimming branches and shrubs that touch your home or hiring pes control company to wipe clean your home from insects and bugs. But it is not every day that you can get to do this.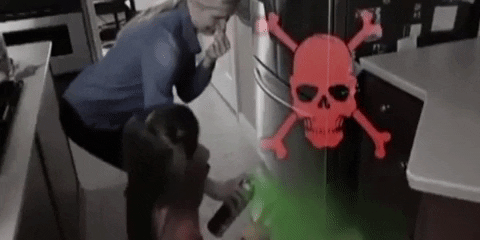 That is why it is important that you own Ultrasonic Pest Repellers and you'll never have to share your home with unwanted pests that may carry disease and viruses inside your home.
Incorporate pest-proofing by taking advantage of the features available on this pest repel device:
KEEPS VARIOUS PESTS AWAY – Now you won't have to worry about mice, bug, cockroach, spider, insect, fly, mosquito, and other pests scaring your family away! Take control of your home when you have a pest repel device that is designed to remove pests from your home.
PORTABLE AND COMPACT DESIGN – They are small and handy that you will forget that you have a device that is keeping the pest away! Easily attach them on your power socket and leave them to shoo away pests away inside your space.
SAFE FOR FAMILY TO USE – Using an eco-friendly technique, the ultrasonic pest repellers uses sound waves that irritate pests. With this, they will stay away from the source of the waves – and stay away from your home.
MADE FROM HIGH-QUALITY MATERIAL – They are durable and long-lasting that you can use this pest repel device for a very long time! This means that you will get to enjoy a pest-free home for a longer period of time.
GREAT GIFT FOR HOMEOWNERS – As you are giving them a present that they can definitely use inside their homes! This way, they will also be safe from diseases that may be brought by these pests freely roaming inside their space.
There is no time to wait! Get a device that will keep away rodents, insects, and other home pests that may cause harm and disease to the whole family. Click on the "Add to Cart" button now and you'll never have to worry about pests ever invading your home again! Add them to your cart now!
★Special Instructions:
Install the device 20-80 centimeter away from the floor and should be vertical to the ground.
Make sure that you do not install the ultrasonic pest repellers on areas where there is thick fabric such as curtains and carpets as it will decrease the sound pressure and may limit the functionality of the pest repel tool.
Avoid cleaning the machine using water or damp cloth. Use a dry towel when cleaning the pest repel device
Avoid dropping the machine in high places.
Use multiple devices for your home; place one on each room – bedroom, living room area, kitchen, or any space inside your home.
Product Details:
Material: ABS
Item color: White
Voltage: AC 90V-250V
Frequency: 50-60Hz
Power: 2.5W
Working range: 50-80 square meters
Audio: 20KHz-65KHz
Operating temperature: 0-40deg/32-104F
Size: 10cm x 5.3cm x 2.3cm (L x W x H)
Gross weight: 71g
Plug type: US plug/EU Plug